Trauma, Dissociation, and Hypnosis: Recognizing and Utilizing Existing Trance States to keep treatment on track and achieve therapeutic goals.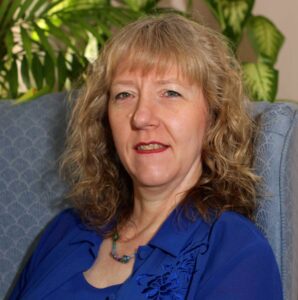 Sunday, February 19, 2023
The following program offered by the Minnesota Society of Clinical Hypnosis has been approved for 3 ASCH CEUs.
This presentation will be recorded, and available for two weeks after the event to registered people.
Presentation Information
| | |
| --- | --- |
| Date | SUNDAY February 19, 2023 |
| Time | 9 AM – 12:10 PM CST |
| ASCH Approved CEUs | 3 |
| Location | ZOOM |
| Member Cost | $30 |
| Non-Member Cost | $40 |
Description
The relationship between trance and dissociation is well-established (Bliss, 1983). Most professionals are familiar with the term trauma-related dissociation however not all professionals can recognize it or know what to do with it in the clinical encounter.
In this workshop, we will look at the relationship between dissociation, trance and the many ways clinicians encounter spontaneous trance with their clients. We will first look at the flavors of trance states and define a continuum of trance. We will then discuss the foundational information related to trauma and the brain and the role of disordered memory in difficult trance states. We will then focus on practical applications of hypnotic approaches to disrupt and minimize
destructive trance states and move toward constructive trance. Clinical applications of hypnosis will include using hypnotic interventions to stabilize client's when overwhelmed and/or in crisis.
Objectives
Participants will be able to:
Define and describe 3 or more types of trance clients display
Differentiate between destructive and constructive trance states
Explain the difference between implicit and explicit memories
State the role implicit memory can play in destructive trance states
Construct hypnotic interventions to support emotional regulation, re-association, and constructive trance
Determine options to utilize elements of a destructive trance presentation to gain stability when a client is overwhelmed
Agenda (all times CST)
| | |
| --- | --- |
| 9:00 – 9:30 | Recognizing and Defining Trance States Across the Continuum |
| 9:30 – 10:30 | The emotional brain, Trauma, dissociation, and absorption |
| 10:30 – 10:40 | Break |
| 10:40 – 12:00 | Hypnotic approaches to disrupt and minimize destructive trance in a variety of clinical presentations |
Biography
Debbie Bensching is a clinical social worker, licensed in Oregon and Washington states and has a private clinical practice based in Portland Oregon. Additionally, she has her national ACSW credential and is a certified master social work addictions counselor (MSWAC). Debbie has extensive training in clinical hypnosis. She has completed the Approved Consultant program through the American Society of Clinical Hypnosis (ASCH) and holds her certification as an ASCH Approved Consultant. As an Approved Consultant she does individual and group consultation with other professionals who are seeking certification in clinical hypnosis. Debbie has been teaching clinical hypnosis for the Oregon Society (OSCH) for the past 10 years, for the ASCH the past 7 years and for the ISSTD for the past 4 years. She has also taught a range of community based continuing education course for mental health providers since 1995.
Ms. Bensching incorporates clinical hypnosis techniques and theory in her private clinical practice on a regular basis with children, adolescents, and adults. Her certifications and license require ongoing training. She is in leadership roles with both OSCH and ASCH to support the educational goals of the organizations. She has served in a variety of roles for the OSCH including President, and ASCH Liaison. She is the current Director of the Annual Clinical Hypnosis Courses for the OSCH. Debbie is also on the board of directors for the American Society of Clinical Hypnosis and serves as the chair of the Components Division.
Registration
(Registration closes 5:00 pm CST on Friday February 17, 2023)
This workshop is being recorded. Participation in this webinar assumes participants have given their permission to be recorded. Recording may be archived and viewed by people not in attendance. For confidentiality purposes, please de-identify children/families/others you are discussing in the chat.
If you are a member of MSCH and do not see the member registration below, please log in or renew your membership.
Be sure that you add deb@msch.us to your email contact list to ensure that you receive all workshop notifications!