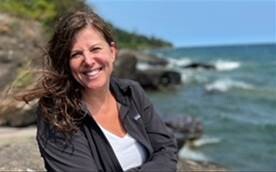 Symptom Solutions: Hypnotic Language and Applications for Trauma
October 28, 2023, 9-4:30 PM CST Online Workshop via Zoom
Approved for 6 ASCH Advanced CEs
---
Please join the Minnesota Society of Clinical Hypnosis in welcoming Wendy Lemke, LP, for our 28th Annual Rosenthal Retreat/Workshop via Zoom on Saturday October 28, 2023. Join Wendy to learn about hypnotic strategies to work with sleep concerns, intrusive thoughts, nightmares, affect regulation, self- harm, and attachment wounds.
This program has been approved by ASCH for 6 hours of CEUs at the Advanced Level, and attendees will have the option to receive Ego State Therapy CEs as well if they are seeking certification in Ego State Therapy.
This presentation will be recorded and available for two weeks after the presentation.
| | |
| --- | --- |
| Date | October 28, 2023 |
| Time | 9 AM – 4:30 PM CST |
| Location | ZOOM |
| ASCH Approved CEUs | 6 |
| MSCH Member Cost | $85 |
| ASCH Component/ASCH Member Cost | $100 |
| Non-Member Cost | $125 |
---
Description
The array of symptoms for individuals who struggle from traumatic experiences vary but there are many common challenges. This course will review the importance of phase-oriented trauma treatment along with adapted Ego State Therapy principles that can be used regardless of one's therapeutic approach or modality. These principles will assist in navigating the unique individual needs of your clients at a 'safe' pace by arming you with hypnotic language that emphasizes 'safety'. Strategies and applications to work with specific trauma symptom challenges will be demonstrated including applications for sleep, intrusive thoughts, nightmares, affect regulation, self- harm, and attachment wounds.
---
Agenda – All Times CST
| | |
| --- | --- |
| 9 – 9:30 AM | Introduction |
| 9:30 – 11 AM | Phase-oriented Trauma Treatment & the P-Principles |
| 11 – 11:15 AM | Break |
| 11:15 – 12 PM | Trauma Symptoms & Where to Start |
| 12:30 – 1:30 PM | Lunch Break |
| 1:30 – 3:00 PM | Hypnotic Applications for Specific Trauma Symptoms |
| 3 – 3:15 PM | Break |
| 3:15 – 4 PM | Practice and/or Demonstrations |
| 4 – 4:30 PM | Q & A Wrap Up |
---
Objectives
By the end of this course, participants will be able to:
Understand and describe the importance of phase-oriented treatment in trauma therapy.

Explain and incorporate Lemke's P-principles for 'safely' navigating the unique needs of each client throughout trauma treatment.

Employ hypnotic language and strategies that emphasize safety effectively throughout the phases of trauma treatment.

Demonstrate hypnotic applications for trauma symptoms, including sleep disturbances, nightmares, affect regulation, and self-destructive behavior.
---
Biography
Wendy is a licensed consulting and clinical psychologist with over thirty years of clinical experience. She is a sought-after presenter for her engaging style and expertise in the fields of clinical hypnosis, ego state therapy, and trauma related disorders. She teaches and consults around the globe and enjoys sharing her passion for clinical hypnosis and helping others become certified.
She is the co-founder of Ego State Therapy North American (ESTNA), the North American representative to Ego State Therapy International (ESTI), the editor of the ESTI newsletter, along with being a certified ESTNA and ESTI consultant and trainer.
She is an American Society of Clinical Hypnosis (ASCH) fellow, certified approved consultant, and former Vice President of the American Society of Clinical Hypnosis (ASCH). She is also an active member of the Minnesota Society of Clinical Hypnosis (MSCH) and has served on the Board and various committees for both organizations as well as teaching basic, intermediate, and advanced workshops at regional and annual conferences.
She has received numerous awards. She has been honored with four awards from the American Society of Clinical Hypnosis: two awards for publishing, a Merit award, and a Presidential award for her continued efforts to expand clinical hypnosis education to the International Society for the Study of Trauma and Dissociation. She was also awarded the Daniel P. Kohen M.D. Outstanding Clinician Award in recognition of outstanding leadership in the clinical practice, teaching, and utilization of therapeutic hypnosis by the Minnesota Society of Clinical Hypnosis.
She has published articles in the Journal of Trauma & Dissociation, and the American Journal of Clinical Hypnosis, and a chapter for a Hypnosis book (In press) in Germany. She wrote and produced the documentary: You're Not Crazy & You're Not Alone: Inside the Inner World of Dissociative Identity Disorder as well as Self-hypnosis recordings for sleep and mental vacations.
---
Registration (Closes at 5 PM CST on October 27, 2023)
If you are a member of MSCH and do not see the member registration below, please log in or renew your membership. If you have logged in and do not see the member price below, please refresh your browser (reload the page). After you have entered information on the registration below, you will be redirected to a page where you will be able to enter your credit card information.
Be sure that you add deb@msch.us to your email contact list to ensure that you receive all workshop notifications!