Join the Minnesota Society for Clinical Hypnosis for a presentation with Suzanne Candell, entitled "I've Done the Induction, Now What? The Essentials of Hypnotic Utilization" via Zoom, on February 6th, 2021. This event is being recorded, and will be available for two weeks to those who register and request the link.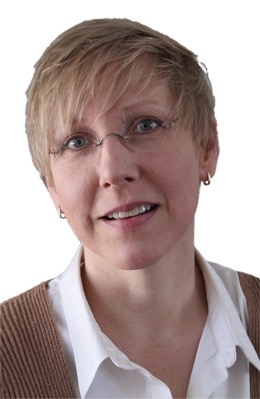 Presentation Information
| | |
| --- | --- |
| Date: | February 6th, 2021 |
| Time: | 9:00 a.m. – 12:00 p.m. CST |
| CEUs: | 3 |
| Location: | Zoom |
| Member cost: | $30 |
| Non-Member cost: | $40 |
---
MSCH 2021 February Clinical Hypnosis Workshop
I've Done the Induction, Now What?
The Essentials of Hypnotic Utilization
Description
It's common for hypnosis practitioners to feel unsure about what to do after the induction. The focus of this session is to identify the essential questions to ask and strategies to use that will enable you to more confidently guide your patients through hypnotic experiences. An emphasis on practical skills and their safe yet flexible application will be reviewed, and applied to a client case in group practice. Prior to the workshop participants are asked to reflect on a case or type of situation where they experience difficulty knowing what to do after the induction, so that these experiences can inform the group practice.
Agenda
| | |
| --- | --- |
| 9:00-10:00 CST | Utilization |
| 10:00-11:00 CST | Hypnosis Treatment Planning |
| 11:00-12:00 CST | Putting it all together: Suggestions |
Objectives
Explain three key elements of hypnotic treatment planning
Identify two Hypnotic Guidance Strategies and give examples of language that supports each
Practice applying the elements and strategies above to a case in a large group setting
References
Biography
Suzanne Candell, Ph.D., L.P. is a Clinical Health Psychologist providing psychotherapy to patients and their families, and consultation to other professionals. She is in private practice in Minneapolis. She integrates mind/body, psychodynamic and somatic approaches to healing in her work with patients. She specializes in addressing the unique needs of individuals with health problems who are survivors of trauma. She is a former officer and member of the MSCH Board of Directors. She received MSCH's Daniel P. Kohen Award for Outstanding Clinician in 2011. She is a a Certified Consultant in Clinical Hypnosis through the American Society of Clinical Hypnosis.
Registration
Thank you to those who attended! This workshop has already happened. Please join us for more hypnosis education!
If you are a member of MSCH and do not see the member registration below, please log in or renew your membership. If you have logged in and do not see the member price below, please refresh your browser (reload the page).
This workshop is being recorded. Participation in this webinar assumes participants have given their permission to be recorded. Recording may be archived and viewed by people not in attendance. For confidentiality purposes, please de-identify children/families/others you are discussing in the chat. After registration, please email cfsiegel@gmail.com if you would like a link to the recording which will be available for two weeks to registrants.