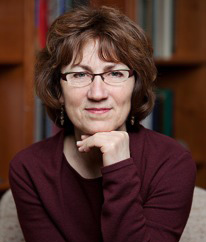 Join the Minnesota Society for Clinical Hypnosis for a presentation with Delle Jacobs, LICSW, LMFT, entitled "The Hands Have It: Ernest Rossi's Ideodynamic Hand Techniques for Mind/Body Communication and Healing," via Zoom, on November 7th, 2020. This event is being recorded, and will be available for two weeks to those who register and request the link.
Whether you practice as a MEDICAL health provider or a BEHAVIORAL HEALTH provider, it is safe to say that when YOU are at your best, you are providing a container: a safe, healing space, which offers clients/patients a look into their deepest fears, their vulnerabilities, and their inherent ability to resolve symptoms and disease or distress.
When examining treatment through the lens of behavioral health, 'Milton Erickson called a psychotherapist, the weather, for the psychotherapist is the one who creates a climate for change'. (Yapko, 2014). Medical providers, when in their more sustained relationships, can be powerful 'weather vanes' by combining mind/body interventions with their existing armamentarium of medical treatments. What is clear is that both behavioral health and medical health providers will experience more efficacy in patient care outcomes when utilizing mind/body interventions such as the Two-Handed Technique.
We have all experienced ways in which clinical hypnosis offers a deeper level of work. Hypnosis offers it in ways that are experiential, embodied, novel, and creative. I often say to patients when introducing hypnosis to them that hypnosis helps one understand a problem in a different way or find a solution they did not have before This workshop offers a distillation and a simplification of Ernest Rossi's ideodynamic hand techniques, which allows for brief applications to be possible in the typical time frames of medical counseling and psychotherapy sessions. This workshop's emphasis will be on an explication of the process, demonstration, and practice opportunities to enable effective use in working with clients/patients.
Presentation Information
| | |
| --- | --- |
| Date: | November 7th, 2020 |
| Time: | 9:00 a.m. – 12:00 p.m. CST |
| CEUs: | 3 |
| Location: | Zoom |
| Member cost: | $30 |
| Non-Member cost: | $40 |
MSCH 2020 November Clinical Hypnosis Workshop
The Hands Have it: Ernest Rossi's Ideodynamic Hand Techniques for Mind/Body Communication and Healing
Description
Ernest Rossi developed ideodynamic techniques over 35 years ago. More recently, Richard Hill and Ernest Rossi began a collaboration that culminated in a book on Rossi's ideodynamic hand techniques, giving the book and the techniques the name of "Mirroring Hands."
As a clinician, this hypnotic technique is the one I use most often in working with clients. I first learned it in 2005, when Ernest Rossi came to teach at the MN Society of Clinical Hypnosis annual advanced workshop. The techniques lend themselves to exploring conflicts, effecting habit change, and symptom exploration. It enables decision-making of a higher order. The power of ideodynamic exploration is that it works in the right brain domain, which hosts emotion, implicit memory and learning, and unconscious processes. Ideodynamic approaches activate neurogenesis.
| | |
| --- | --- |
| 9:00-9:30 CST | Introduction & History of Ideodynamic Hand Techniques |
| 9:30-9:45 CST | Group Experience |
| 9:45-10:30 CST | Identifying the Two-Handed Techniques' essentials |
| 10:30-10:45 CST | Break |
| 10:45-11:15 CST | Demonstration of the Two-Handed Technique. |
| 11:15-11:45 CST | Practice technique in dyads, using break-out rooms |
| 11:45-12:00 CST | Conclusion: Review of essential elements |
Objectives
Participants will list at least 3 essentials of the ideodynamic hand techniques.
Participants will be able to state at least 3 applications of the techniques in mental health and medical settings.
Participants will be able to practice and apply an ideodynamic hand experience for therapeutic benefit to clients/patients in their practice area.
References
Hill, R., Rossi, E. L. (2017). The practitioner's guide to mirroring hands: A client-responsive therapy that facilitates natural problem-solving and mind-body healing. Williston, VT: Crown House Publishing.
Rossi, E. L. (2002). The psychobiology of gene expression: Neuroscience and neurogenesis in hypnosis and the healing arts. New York, NY: W. W. Norton.
Rossi, E. L. (2003). Gene expression, neurogenesis, and healing: Psychosocial genomics of therapeutic hypnosis. American Journal of Clinical Hypnosis, 45, 197–216. doi: 10.1080/00029157.2003.10403526
Rossi, E. (2012). Creating consciousness: How therapists can facilitate wonder, wisdom, truth and beauty: Vol. 2 Selected papers of Ernest Lawrence Rossi [E-book]. Phoenix, AZ: The Milton H. Erickson Foundation Press.
Yapko, Michael D. 2014. The spirit of hypnosis: Doing hypnosis versus being hypnotic. The American Journal of Clinical Hypnosis 56 (3): 234–48.
Biography
Delle Jacobs, LICSW, LMFT, has a psychotherapy practice in St. Paul. The best part of her practice is when she is "Being hypnotic". Delle teaches across the country for the American Society of Clinical Hypnosis (ASCH). On the ASCH Education Committee, she contributes to the development of ASCH sponsored trainings and sometimes chairs them. She is an ASCH Approved Consultant. A Past President of the Minnesota Society of Clinical Hypnosis, Delle was on the MSCH Board for eight years. In 2017, she was awarded the Wark Outstanding Teacher Award by MSCH.
Registration
If you are a member of MSCH and do not see the member registration below, please log in or renew your membership.
This workshop is being recorded. Participation in this webinar assumes participants have given their permission to be recorded. Recording may be archived and viewed by people not in attendance. For confidentiality purposes, please de-identify children/families/others you are discussing in the chat. After registration, please email cfsiegel@gmail.com if you would like a link to the recording which will be available for two weeks to registrants.